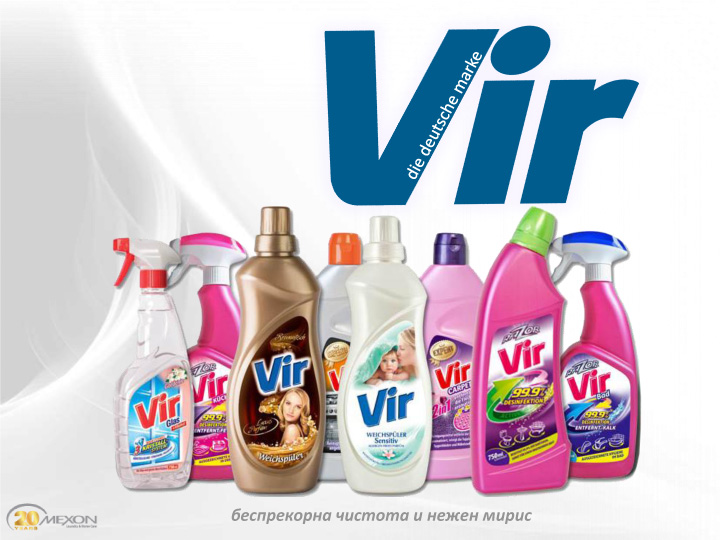 Welcome VIR
Starting from September 2014, Vajomag has enriched its portfolio of products with the brand VIR – laundry and household cleaning products.
The main goal of the brand VIR is to help people in their everyday cleaning routine in order to always keep the home clean and fresh. This products maximize the cleaning effect under affordable price.
You may find the following category of products in Macedonian retail channels:
Liquid detergents
Fabric softeners
Glass & window cleaning products
Cleaning products for special purposes
Toilet cleaning products
Universal cleaning products
Products for disinfection
Wood cleaning and polishing products
Salt and tablets for dish-washing machines
Dish washing detergents
Liquid soaps and Antibacterial liquid soaps
For more information check the list of brands on our web site.